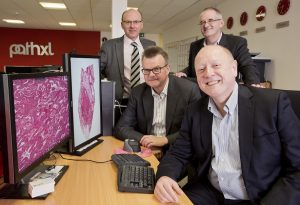 A company that provides software for pathologists is creating 32 jobs over the next three years.
Belfast-based PathXL is investing £3.6m.
The company – closely linked with Queen's University of Belfast – is expanding its plans.
Invest NI – the job creation agency – is providing £390,000 of support from public funds.
The investment will go towards racking up sales of its award-winning tumour detection software TissueMark.
It was developed with research and development assistance from Invest NI.