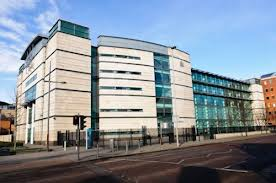 THE PSNI say it will continue to tackle all hate crime attacks after a man was jailed as part of the probe.
Last Friday, January 9, Richard John Cartmill was sentenced to 15 months for possession of ammunition in suspicious circumstances.
The 41-year-old was detained as part of the 'Operation Reiner' investigation which was set up last year to probe hate crime attacks in Belfast.
Cartmill, of Tullyard Way in the Lisnasharragh area of the city, will serve half his sentence in custody, with the remaining time spent on supervised licence when he is released from custody.
Crown prosecutor Peter Magill said that on May 14 last year, police searched Cartmill's home and found two separate wraps of cocaine amounting to around a third of a gramme in clothing in his wardrobe. Also located in the wardrobe were 13 rounds of 9mm ammunition.
When he was arrested, Cartmill said the cocaine was for his personal use, but didn't say anything in regard to the ammunition. He subsequently admitted possessing both the drugs and the ammunition.
Mr Magill said Cartmill had a previous offence of a similar nature, namely for possessing a taser and ammunition, for which he received a suspended sentence.
Today, Superintendent Paula Hilman of the PSNI said: "The male was arrested following searches in the Castlereagh area on13 May last year. I am pleased to say that the hard work of police and the court service has paid off and we welcome the sentence served.
I hope that this provides reassurance to the community that police are tackling this type of criminality and that this will also serve as a warning to deter others from committing such crime."
For guidance: This arrest was made following one of the first searches detectives conducted under Op Reiner as part of their investigations into hate crimes being committed across Belfast.
A 41-year-old east Belfast man who was caught with cocaine and 13 rounds of ammunition in the bedroom of his home has been given a 15-month prison sentence.