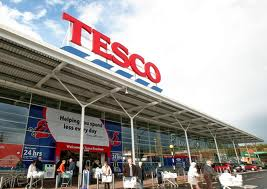 TESCO has shelved plans to build two new stores in Northern Ireland.
It is part of cost-cutting drive over falling profits by the supermarket giant as a total of 49 stores in UK and Ireland have been ditched.
The company had planning permission for a 15,000 sq ft supermarket in Carryduff, County Down, and a much bigger store close to Armagh city centre.
The news could have a knock on effect for construction workers currently building the store in Armagh.
The supermarket chain has made the decision as part of a turnaround plan, amid falling sales and profit warnings.
Tesco's chief executive officer Dave Lewis said: "It is with a heavy heart that I am today announcing that we are unable to proceed with our planned new store developments in Armagh and Carryduff.
"Our performance as a business has fallen significantly short of where we would want it to be and my absolute imperative has to be to protect the future of our business for the circa 300,000 colleagues we employ in communities all over the UK."
Mr Lewis added: "I know that this news will be a real disappointment to many people in Northern Ireland and we're extremely grateful for the support we've received for our plans.
"I am very aware of the importance of these sites and I am determined that we will work closely with the respective councils to find the right solutions for both Armagh and Carryduff."