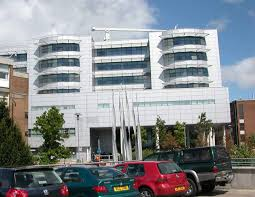 THE Belfast Health Trust has cancelled all non-urgent operations for the next four days due to pressures on A & E departments.
The rest of Northern Ireland's five trusts have followed in the footsteps of Belfast.
In a statement, the Belfast trust said: "This decision has not been taken lightly and will be kept under review throughout the remainder of the week.
"We would like to stress that cancer surgery and emergency cases are unaffected.
"Minor healthcare issues can be dealt with at home, by a pharmacist or by a GP."
The South Eastern Trust said all of its hospital emergency departments were under "significant pressure" this evening
The Ulster Hospital, Dundonald, in east Belfast, was facing "particular challenges", said the Trust.
"We are facing particular challenges at the Ulster Hospital emergency department and we would want to remind people to only attend if they are a genuine emergency."
The trust warned patients that they may have to wait longer than usual because of the "surge in attendances".
"Our staff have gone to extraordinary lengths to ensure patients receive the highest quality of care under difficult circumstances, and we would like to pay tribute to them for their hard work," the trust said.