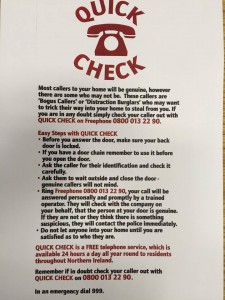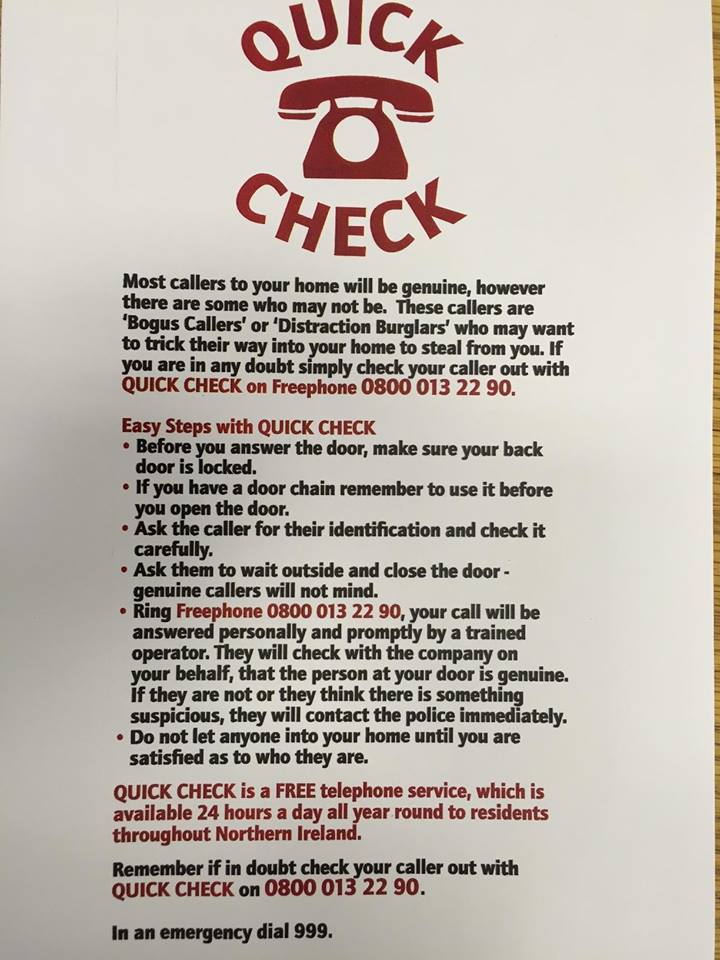 THE police have urged the public to be on their guard for bogus charity collectors.
It follows a number of incident in recent days with people being asked to give over their bank details to a doorstep charity collector.
Said a PSNI spokesperson: "Over the last couple of days some a young male may have been calling at homes in the Ards area asking for bank details for charitable giving.
"The forms used are genuine but may have been taken in a burglary.
"Whilst I don't want to put anyone off giving to charity please check the credentials of those before handing over bank details.
"If honest they will not be offended when asked.
"Of the couple of people that did fill one in we have their details to allow them to cancel the direct debit."
If in doubt, read the the PSNI's 'Quick Check' pamphlet for advice.