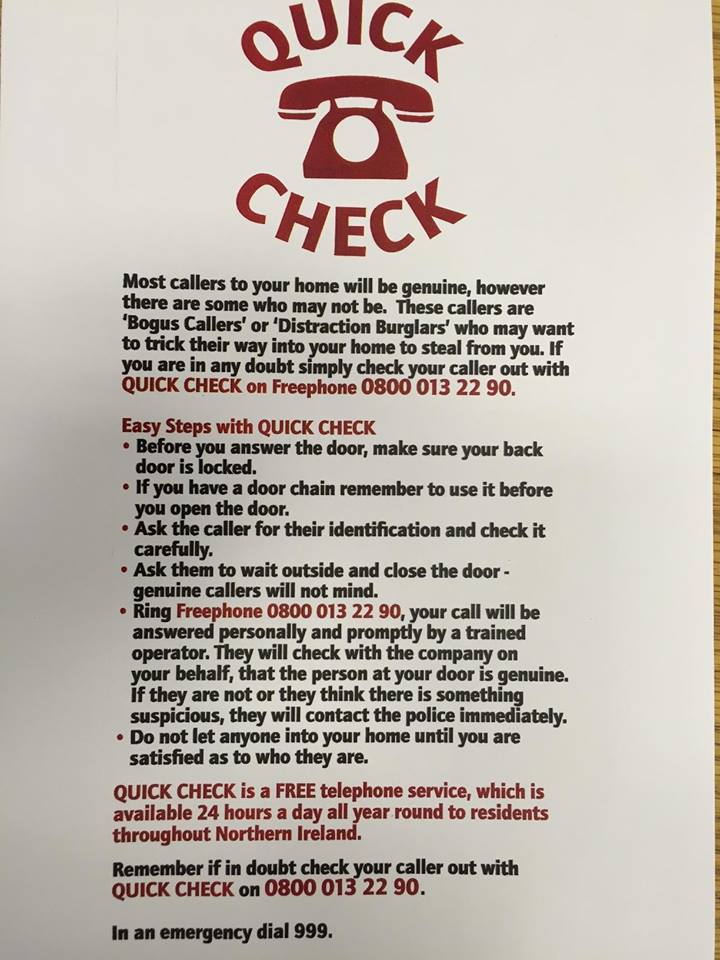 POLICE in Belfast are reminding home owners to be on their guard over bogus callers.
This warning has been sounded following an incident in the Cairo Street area of the cty yesterday, Saturday, January 3.
Sergeant David Byrne explained: "Yesterday morning, a man purporting to be from the Waterboard called at a house in the area.
"When the owner of the property asked for identification the man ran off."
Police are reminding the public that if they are concerned about bogus callers at their home they can use a special free phone service – Quick Check 0800 013 22 90 – to help them check if a visitor is genuine.
Criminals sometimes use a tactic where they pretend to be from a company, for example, water board, electricity generator, gas supplier or cable and satellite TV sales and repair, to trick their way into a house.
It must be stressed that this happens rarely.
However once inside, they will search for things to steal, usually cash or jewellery and then make their escape without alerting the householder.