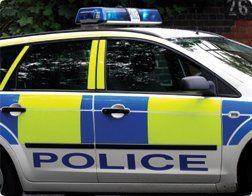 POLICE are appealing for information over an assault in which a woman and her partner were viciously assaulted.
Inspector Declan McGrath said that a man and woman were assaulted at licensed premises in Claudy, Co Derry shortly before 1 am on New Year's Day.
The woman was knocked unconscious.
"A short time later, when they were outside, the man and woman were again assaulted by the same two men," said Inspector McGrath.
One of the assailants is described as being about 5ft 5ins tall and of a thin build.  He had brown hair and was wearing navy jeans and a T-short.
The other was about 5ft 11ins tall.
He had dark hair and was wearing jeans and a burgundy and white jumper.
Anyone with information about the attacks is asked to ring police on the 101 non-emergency number.