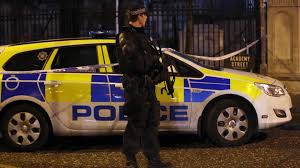 DETECTIVES have launched an investigation over a gun attack last night.
Police say seven adults escaped injury during the gun attack in Omagh, Co Tyrone.
Officer say a number of shots were fired through the rear window of a house in McClay Park just before 9.30 pm on New Year's Day.
The adults were left "badly shaken"and were treated by paramedics at the scene for the effects of shock.
Detectives are said to be checking out all lines of inquiry to find out who fired shots at the house and why.
Anyone with information can contact police in Omagh on 101.