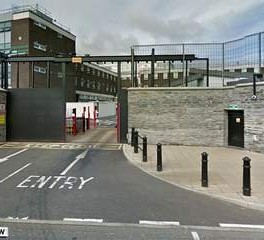 DETECTIVES are on hunting a gang the theft of a trailer and expensive workmen's tools.
Detective Inspector David McQuade  said that the items stolen were valued at over £20,000.
A trailer containing the tools was attached to a van that was parked in a yard at Creevagh Road in Derry's Creggan district at about 9 pm on New Year's Eve.
The following morning, it was discovered that the trailer and tools from the van had been stolen.
The 6 ft x 4 ft twin-axle  trailer had a permanently mounted 'Lincoln' welder with a stainless steel cover valued at about £10,000.
It also had two large tool boxes containing custom-made hydraulic  tools valued at about £10,000.
Police are keen to hear from anyone who saw suspicious activity or noticed the trailer being towed away.
The trailer had a Northern Ireland registration containing the letters 'SLZ'.
Information can be given on the police non-emergency number, 101, or by calling the Crimestoppers Charity anonymously on 0800 555 111.