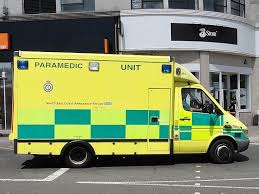 A MAN was treated in hospital on New Year's Eve for the effects of hypothermia.
He was plucked from the freezing cold waters of the River Lagan in east Belfast.
The Northern Ireland Fire and Rescue Service said: "Resources from Central and Knock stations accompanied by NIFRS Special Rescue team members rescued a 22 year old man from the River Lagan near to the Albert Bridge in the early hours of Wednesday morning.
"He was handed over to an awaiting ambulance to be treated for mild hypothermia and shock."