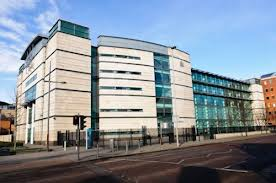 A TEENAGE male has been sentenced over an ear-biting incident earlier this year.
Police in North Belfast attended the scene of the serious assault which took place on 6th April 2014 on the Cliftonville Road, Belfast.
Detectives from Tennent Street investigated the assault.
Officers established that a 16 year old male had attacked two other 16 year old boys resulting in one boy having part of his ear bitten off.
Speaking of the sentencing, Detective Sergeant Andrew Madden said: "On December 19, the accused appeared at Laganside Youth Court and was sentenced to one year's detention and 8 months on probation relation to his involvement in this attack."