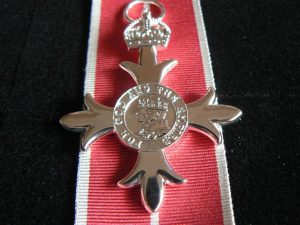 A COUPLE from Co Down have each been awarded the MBE for their charity work.
Rosemary and Thomas Baxter, from Bangor, have devoted their time and effort for four decades to those less fortunate than themselves.
They have now been honoured for their sterling work with Leukaemia & Lymphoma NI.
A spokesperson for the charity said: "Rosemary was one of the founding members of Leukaemia & Lymphoma NI and has been fundraising on the charity's behalf since 1964, following the loss of her younger sister Anne to Leukaemia.
"Thomas started supporting the charity soon after its foundation and between them they have raised £10 million on behalf of the charity.
"Both Rosemary and Thomas have worked tirelessly over the years to raise this money and have organised many fundraising initiatives such as BBQs, Spring sales, concerts and charity walks.
"Their contribution and support for Leukaemia & Lymphoma NI has been invaluable. The money they have raised over the years has enabled scientists in Northern Ireland to continue the vital research into the causes and cures of leukaemia, lymphoma and related conditions with the aim of improving the outcome and quality of life for all of those affected by blood cancers.
"Everyone in the charity is extremely proud that Rosemary and Thomas have received this national honour and we would like to extend our sincere congratulations to the both of them, it is truly deserved.
"Rosemary and Thomas are both members of the charity's Bangor branch and Thomas is the branch's President and we are very grateful of their continued support."