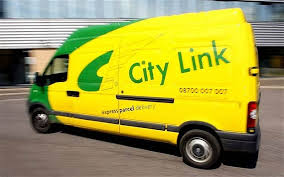 THE administrators of collapsed delivery firm City Link have announced 2,356 job losses after a bid to buy the company failed.
As a result, a total of 23 jobs will be lost at the company's Northern Ireland base in Crumlin, Co Antrim,
The administrators, who took over City Link on Christmas Eve, said an unnamed consortium's offer was not acceptable.
The possible buyer "offered no money up front and significantly undervalued the assets to be acquired," they said.
The Coventry-based company employed 2,727 people, but suffered years of losses.
Just over 370 City Link staff have been kept on to deal with the parcels that remain at depots and help run down the business.
The administrators, from Ernst & Young, said they had proposed alternative purchase terms to the consortium "that would be acceptable and common in these situations. The consortium, despite attempts to make them reconsider, declined to amend their original offer".
Speculation about a potential rescue deal emerged earlier on Wednesday when union RMT leaders said they had been told of "a credible bid to take over some or all of the City Link trading operations".