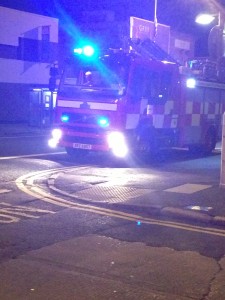 FIRE crews plucked three people to safety after a fire broke out at a hostel in south Belfast in the early hours of this morning.
The Fire and Rescue Service were called out just before 1.30 am to Ormeau Centre hostel in Verner Street.
One person was taken to hospital as a precaution.
Fire investigators are working on the theory it was started by a candle.