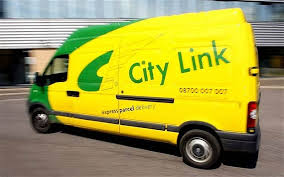 STAFF at Citylink depot in Belfast fear their jobs have gone have the company went bust.
The delivery company announced on Christmas Day it had gone into administration.
The decision to announce the jobs blow on Christmas Day was blast as "disgraceful" by a trade union.
Around 23 jobs are under threat at its Belfast depot.
RMT general secretary Mick Cash said it was "shocking" to have "sprung this announcement once all the Christmas deliveries have been completed".
The Coventry-based firm, which employs 2,727 staff, made the move on Christmas Eve after "substantial losses".
Staff were informed by email on Christmas Day.
Administrators warned of "substantial redundancies" in the coming days.
Mr Cash said the decision to go into administration was the "bitterest blow any group of workers could receive on Christmas Day".
"RMT will do everything within its power to mobilise a political and industrial fight to save the thousands of jobs that have been put at risk as a result of this shock announcement," he said.
"The way it's happened… that on Christmas Day they've done this to our members is disgraceful."
The RMT told its members on Christmas Eve that it understood that wages owed up to 31 December would be paid, but any further payments were not guaranteed.
City Link, owned by investment firm Better Capital, called in administrators Ernst & Young because no buyer had been found to save the company.
Ernst & Young said some staff would be retained to return parcels to customers and help with winding down the company.
City Link has stopped accepting parcels from customers at its head office and transport hub in Coventry, its three other transport hubs and 53 UK depots.