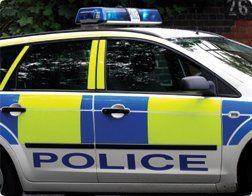 DETECTIVES are investigating after an 18-year-old man was taken to hospital after being shot twice in the leg at a fast food outlet in west Belfast.
The attack happened shortly after 9 pm last night when three masked men entered the premises close to the junction of Falls Road and Thames Street.
They shot the man twice in the right leg, at the back of the building.
He was taken to hospital where he is in a stable condition.
The three men were said to have been dressed in black and were wearing balaclavas.
They escaped on foot along Thames Street.
Police have appealed for any witnesses to come forward.