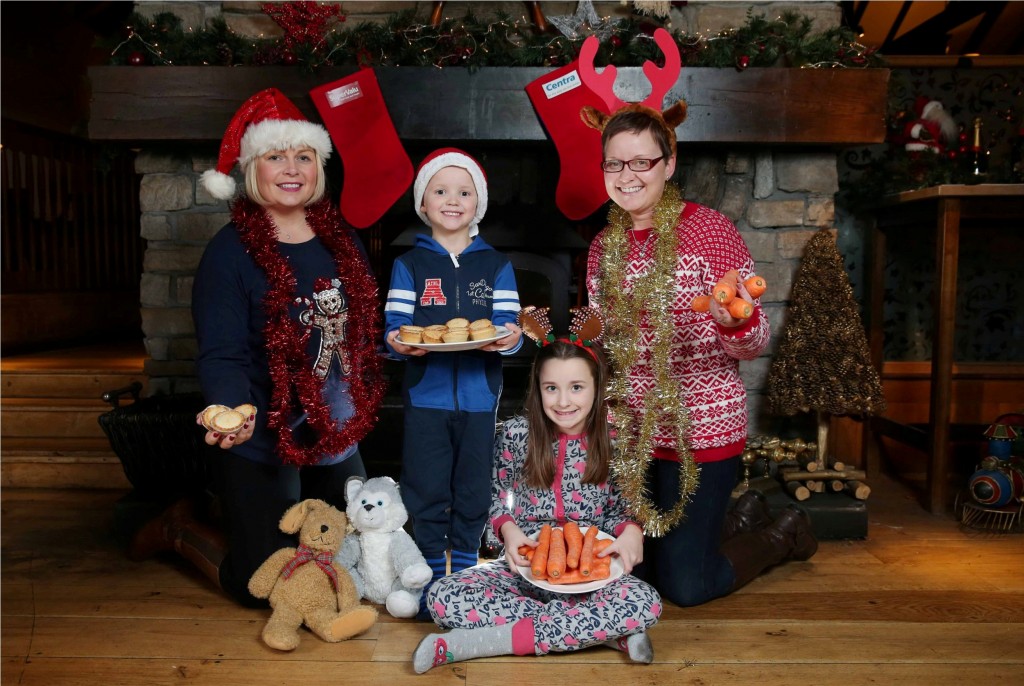 CONOR McArdle and Mia Hurson are ready for Santa and Rudolph's arrival with a treat for the hard-working pair, thanks to SuperValu and Centra.
For Santa on Christmas Eve, SuperValu will be giving away 17,000 mince pies to customers across its 37 stores while for his Reindeer, Centra will be giving away 8,000 carrots to shoppers across its 80 stores.
The free treats will be available in-store on Christmas Eve only and the goodwill gesture is intended for one per family.
Pictured along with Conor and Mia at the Cultra Inn is SuperValu Marketing Manager Donna Morrison and Centra Marketing Manager Nikki McDowell.