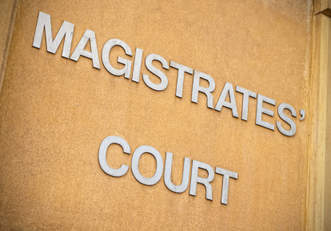 ANTI-TERROR detectives have charged two more men with terror offences as part of an investigation into dissident republican terrorism.
A 54-year-old man has been charged with conspiracy to cause an explosion and a 41-year-old was charged with attending and receiving explosives training.
They were also charged with membership of a proscribed organisation.
The pair will face Newry Magistrates' Court on Thursday morning for a first remand hearing.
It will bring to ten the total number charged over an MI5 bugging operation against the leadership of the Continuity IRA.
To date, eight men have appeared in court following an undercover operation in Ardcarn Park, Newry, in November.
Twelve men were arrested at a house in the street on the evening of Monday 10 November.
The men were questioned as part of an investigation into the Continuity IRA and it has been alleged that the security forces had kept the house under surveillance.
The latest charges follow an arrest operation in Newry earlier this week.
The 54-year-old man and the 41-year-old man were detained in the city on Monday morning, while a third man, aged 44, was arrested in south Armagh.
The 44-year-old man appeared in court in Newry on Wednesday.
Joseph Pearce was accused of collecting information about prison and police officers for assassination by CIRA.
He was remanded in custod.