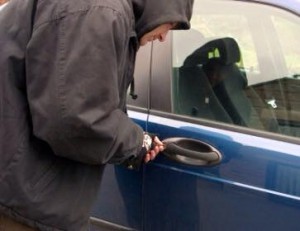 POLICE are stepping up their patrols in the Belfast area following two incidents where an attempt was made to open the car doors while sitting in traffic.
Detective Chief Inspector Gary Reid explains: "The first incident occurred at approximately 7pm in the York Street/Westlink area.
"An unknown person approached a red Seat car and attempted to open the passenger side and rear doors of the vehicle which were locked.
"The second incident took place at around 5.45pm in the North Queen Street area when an unknown male attempted to open the front passenger door of a blue Vauxhall Corsa.
"Again, the door was locked and the man was unable to gain access.
"It is believed that in these two incidents the objective was to gain access to the inside of the vehicles in order to make off with whatever items were sitting either on the seat or in the foot well. No-one was injured in either of the incidents.
"There has been an increase in police patrols within the Belfast area but I would ask motorists to take personal responsibility by ensuring that any items or goods are stored safely in boots of vehicles and that doors remain locked at all times whilst in the vehicle", he said.