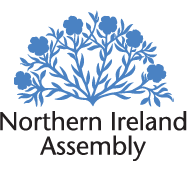 AN INDEPENDENT body says Stormont MLAs should employ staff on the "basis of merit".
The Independent Financial Review Panel, which sets pay and expenses for the 108 MLAs, has started a consultation on the employment of support staff for assembly members.
A recent BBC Spotlight investigation revealed that Sinn Fein had paid £700,000 to the west Belfast-based Research Services Ireland Ltd.
It emerged the company's two directors are two former republican prisoners – Seamus Drumm and Sinead Walsh.
And the pair also are part of Sinn Fein's finance team at Stormont.
The panel has also proposed requiring MLAs to not only declare relatives, but also a relative of a party colleague.
Since 2012, MLAs have been allowed to employ one person connected to them.
But the panel has revealed that some are now employing family members of other MLAs.
From now on, it says this should be declared in the Register of Interests.
The panel also revealed that staff were selected by MLAs without a recognised recruitment process.
It concluded that expenditure on staff did not represent value for money, finding a wide range of salaries for posts which appear to be similar.
The review body has proposed staff bonuses should end as they are divisive and may result in unequal treatment of staff.