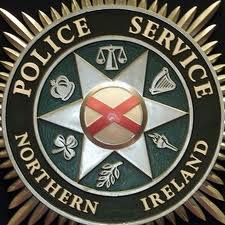 DETECTIVES are investigating a report of an attempted hi-jacking which took place in the Library Street area of Belfast yesterday, Sunday, November 30.
Police say three males got into a parked car that a female was sitting in and pushed the female out the vehicle around 6.30 pm.
The female then got back into the car and asked the males to get out.
The males got out of the car and took the keys. All three males were dressed in black clothing.
Detective Chief Inspector Gary Reid says: "Crime Scene Investigators were tasked to take forensics from items at the scene of this incident.
"We are adopting a rigorous investigative process to any attempted hijacking incident.
"I'm appealing to anyone who witnessed this incident or who has any information which may be of assistance to our investigation to contact CID in Musgrave on 101. Information can also be given anonymously through Crimestoppers on 0800 555 111."
Motorists are also being encouraged to consider car security at all times and follow the steps outlined below.
Keep your doors locked.
Keep your windows up at all times.
Keep all valuables out of sight.
Park in well lit, busy areas or car parks.
When approaching your parked vehicle, be alert.
Avoid listening to MP3 players as you approach the car – it distracts you from potential threats.
Never leave your keys in the ignition or the engine running in an unattended vehicle and always lock your car.
Report anything suspicious to the police immediately.
Further crime prevention advice is available on the PSNI website:http://www.psni.police.uk/index/crime-prevention/personal/personal-safety/when-drving.htm