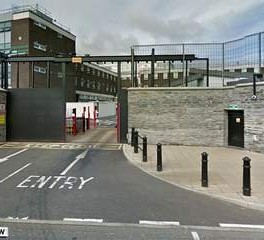 POLICE are appealing for information about a serious assault on a couple at the weekend.
At about 6.30am on Saturday, an unknown man went into a house at Moyglass Place IN Derry's Strathfoyle area and was told to leave by a resident.
On the street outside, the man assaulted the resident and pushed him to the ground.
When the resident's wife tried to intervene, she too was assaulted.
The intruder then moved away briefly but ran back and kicked the woman in the stomach, before running off again towards the green at Moyglass Place.
The householder needed stitches to a gash in his forehead.
He also sustained a bite to his stomach.
His wife was left with tenderness to her stomach.
Constable Mark McKane said the ssailant is described as being in his early 20s, with short, dark hair.
He was wearing a dark T shirt with white writing and dark jeans.
Const McKane said information could be given on the police non-emergency number 101.
Alternatively, it could be provided to the Crimestoppers charity anonymously on 0800 555 111.