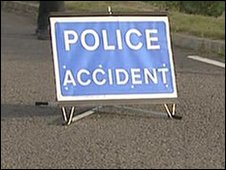 POLICE in north Belfast are investigating after a 49 year old woman sustained serious head injuries on Thursday evening, October 23.
Inspector Roy Burnside said: "The lady was found lying injured at the side of the Whiterock Road convenient to its junction with the Whiterock Gardens.
"She is being treated in hospital for a fractured skull amongst other serious injuries which may be consistent with a possible hit and run road traffic collision.
"I would appeal to anyone who may have travelled along this road between 6.30 pm and 7.30 pm and witnessed or has any information in relation to an incident or saw the lady walking or lying at the side of the road to contact them on 101."