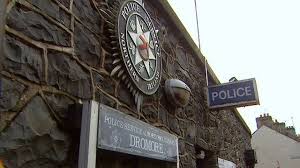 POLICE say they are currently investigating a report of a brutal attack on a defenceless animal at the weekend.
They say the incident of criminal damage which happened in the Maple drive area of Coleraine on Sunday 12th October 2014.
"An elderly woman's Jack Russell dog, 'Busker' was attacked in her own back garden between the hours of 6am and 10am," said a spokesperson.
"Unfortunately Busker failed to recover from his injuries and has since been put down by the vet.
"The injuries are believed to have been caused by Busker being struck a number of times with a blunt object, possibly a hammer.
"Police are appealing for anyone who may have information in relation to this offence.
"If you can assist the investigation in any way, please call the non-emergency number 101. Police reference number 931 on 18/10/14 refers."