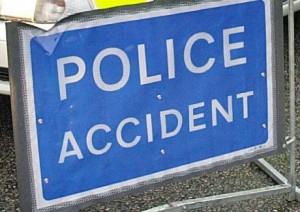 THE POLICE Ombudsman has started an investigation after a man died and three people critically injured following a two-vehicle smash.
It is understood the PSNI was in pursuit of one of the cars which was believed to have been stolen.
The horrific crash happened on Thursday night on the Saintfield Road not far from the Ivanhoe Inn hotel, bar and restaurant.
Neither of the two cars involved in the collision was a police vehicle.
A PSNI spokesman said that as a result of the crash, the Police Ombudsman's office has been informed of the incident.
The spokesman added that the Saintfield Road, which had been closed overnight between Manse Road and Ivanhoe Avenue, has now reopened.
The Police Ombudsman will issue an appeal for information later today.
The name or age of the victim has yet to be released.
The death brings to 65 people killed on Northern Ireland's roads in the first ten months of this year.
It is the third road death this week.
A 19-year-old male Queen's University of Belfast was knocked down and killed by a van in south Belfast while a 17-year-old girl was killed in Coleraine.