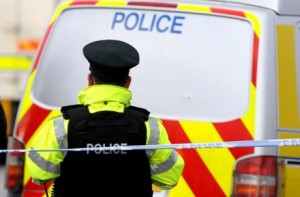 A new PSNI on-street fingerprint technique nabbed a thief for stealing a £7,500 ring during an anti-social behaviour operation, police have revealed.
The PSNI say officers involved in delivering the anti-social behaviour operation in partnership with Belfast City Council have been using new fingerprint technology to assist in identifying individuals while on the beat.
"This allows officers to remain in the community while conducting an enquiry as opposed to having to bring individuals into custody," said a spokesperson.
"Through the operation officers have been focusing on behaviours that alarm the public, such as on-street drinking, begging and the consumption of New Psychoactive Substances.
"Since the operation started on Monday 6th October, there have been two arrests. One of the arrests was for theft; and this was linked to an incident where a ring valued at £7,500 was taken."