MEMBERS of the public restrained an armed man who had attempted to rob a shop last night.
Two men, both aged 19, were arrested following the incident which  occurred on Northland Avenue of Derry shortly before 9.00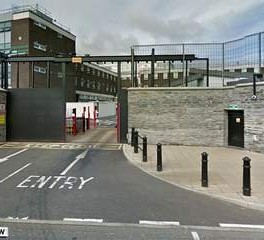 pm.
According to PSNI Detective Inspector Cherith Craig a man entered the shop armed with a knife and demanded money.
No money was handed over and the suspect was restrained by members of the public and duly arrested on arrival of police at the scene.
A second man believed to have been involved in this incident was arrested a short time later.
DI Craig said both were in custody and helping police with their enquiries.
DI Craig added: "I would appeal to anyone who witnessed this incident or who has any information to contact police in Strand Road on 101.
"Information can also be passed anonymously to Crimestoppers on 0800 555 111."