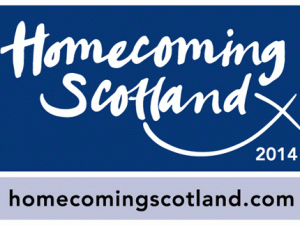 THE town of Beauly in the Highlands of Scotland will come alive with the sound of music this month.
And it is calling on all traditional music enthusiasts in Northern Ireland to come and participate in the annual 'Blazin' in Beauly' experience, running from 11th – 17th October.
The musical event like no other is part of Homecoming Scotland 2014, a year-long celebration of Scotland's cultural and ancestral heritage, food, drink and active pursuits.
'Blazin' in Beauly' is centered around the fiery sounds of the world famous fiddle band Blazin' Fiddles. The band, also known as the 'Led Zeppelin of Scottish music', is inviting visitors to join them and pick up their own instruments for a week of sessions, masterclasses, concerts, tuition and 'good craic'.
Now entering its thirteenth year, 'Blazin' in Beauly' kicks off with a concert in the Eden theatre in Inverness.  With many other highlights, the event is a unique opportunity to join the world-class eccentric and eclectic members of Blazin' Fiddles.
Northern Ireland visitors can immerse themselves in musical tradition, amongst the sweeping backdrop of the Scottish Highlands. Beauly is situated just half an hour away from Inverness and visitors can easily extend their trip in the area to include other Highland Homecoming events this autumn, such as the The Royal National Mod (10th – 17th October) or travel to the beautiful Isle of Skye to enjoy the Dark Skye Star Party (25th October).
The 'Blazin' in Beauly' Experience is only a short flight away – Northern Ireland air routes cover various cities including Edinburgh, Glasgow, Prestwick, Inverness and Aberdeen from local airports – George Best Belfast City Airport, Belfast International Airport and City of Derry Airport.  Additional easy access routes from Northern Ireland to Scotland include short ferry trips from Belfast to Cairnryan and Larne to Troon and Cairnryan.
For more information on Blazin' in Beauly as well as a host of other musical events taking place during Homecoming Scotland 2014, please visit www.visitscotland.com and for tickets www.blazininbeauly.com.