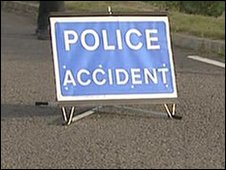 THREE people have been injured after an ambulance and a lorry crashed on the northern outskirts of Belfast.
The accident happened on the Shore Road in Newtownabbey around 9 am this morning.
The lorry crashed into the back of the ambulance, shunting it into a car in front.
Two paramedics and and the occupant of the car were taken to hospital.
However, their injuries are not thought to be life-threatening.
It had been a busy morning for the Northern Ireland Ambulance Service.
Paramedics dealt with 11 road traffic accidents this morning because of the stormy overnight weather.
Motorists were also having to deal with a low morning sun in the sky.