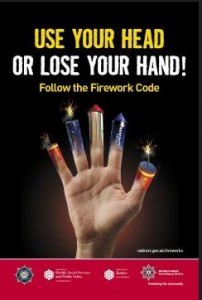 THE PSNI are investigating an assault on a bus in west Belfast.
Police say the attack happened as the bus travelled into the city when a lit banger was thrown from the upstairs level downstairs where it exploded near to where a 23 year old disabled man was parked in his wheelchair.
PSNI Area Commander for North Belfast, Chief Inspector Bobby Singleton, said: "This incident has shown the stupid and reckless actions of some people when they are around bangers and fireworks and their thoughtlessness towards other people.
"A young man has been left shocked, traumatised and injured by this incident and I would ask anyone who is thinking of using bangers and fireworks outside of staged events, to seriously think about the consequences for other people, especially those are vulnerable within our communities.
"Police understand that Halloween is fast approaching, and that with it, it brings celebration and community events and of course fireworks; but before you buy yours please remember that the sale and misuse of illegal fireworks can bring very serious consequences.
"Fireworks are extremely dangerous.
"They are made from explosive material and if improperly handled have the potential to cause very serious life changing injuries. I would urge parents to ensure your children are aware of this danger.
"Fireworks and bangers are illegal because of the danger they present. Any person who sells or supplies these items is acting illegally and with total disregard for the safety of others who use them.
"The law clearly states that fireworks must be bought from a licensed dealer who is required to keep sales records.
"Fireworks bought from other sources could be of a sub-standard quality presenting an even bigger risk of injury. It is essential that you have a licence when purchasing any fireworks."
"PSNI advice to individuals planning firework displays is to deal with registered and licensed traders and seek their specialist knowledge.
"Pet owners are asked to keep their animals in a safe environment during fireworks displays, as they can find the noise and lights very unsettling.
"I also appeal to the community to help us stamp out illegal trading and misuse of fireworks by contacting local police on 101 or Crimestoppers on 0800 555 111. Your information may help prevent ongoing anti-social behaviour or someone being seriously injured. Your local Neighbourhood Policing Team will provide advice and assistance if required", he said.