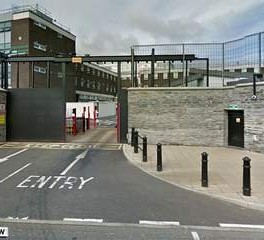 POLICE are appealing for information following the report of a suspicious approach to young girl by a masked man late yesterday afternoon.
At approximately 5.15 pm it was reported an eight-year-old girl was approached by a van in the Elmvale area, Culmore, in Derry.
The driver, a man believed to have been wearing a black mask and wearing a green jumper and blue jeans, spoke to the girl.
The girl ran away and the man made off in the Ardnalee direction.
PSNI Inspector Sam Shearer appealed for information.
He said: "I would ask the driver of the van or anyone who witnessed this incident to contact us at Strand Road Police Station on the non emergency number 101."