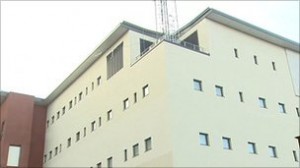 POLICE are appealing for information on two attempted street robberies that took place shortly after 11.30 am last Saturday, September 27.
In the first report, a male was approached in the car park in the Market Street area by a man wielding a knife.
Nothing was taken during the incident but the victim and his daughter were very distressed. In the second incident, a male attempted to rob a Chinese Tourist on Cromac Street at around 11.45am.
He is described as being mid 20s, between 5ft 8″ and 5ft 10″ tall and was wearing a grey track top and bottoms with dark patches on the shoulders and he had a red scarf around his face.
It is believed that he had bad skin around his nose and eyes.
Anyone who may have information about these attempted robberies is asked to contact Police at Musgrave on 101.
Information can also be provided anonymously by ringing Crimestoppers on 0800 555 111.