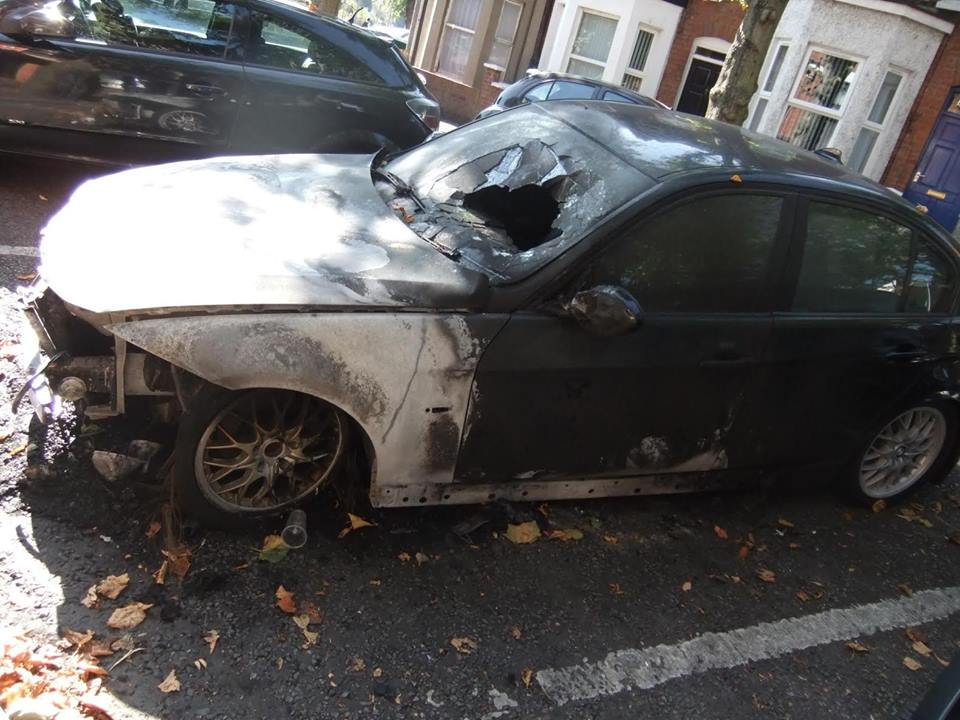 A MAN with a "distinctive limp" is now a prime suspect in a spate of arson attacks on cars in south Belfast, police say.
The development comes as detectives investigate two further firebomb attacks on cars in the Holylands.
It has prompted the PSNI to urge residents in the Holyland/South Belfast area to continue to be vigilant and to contact police if they notice any suspicious behaviour.
Around 6 am in Palestine Street this morning shortly after 6.00am when a car was set on fire, which in turn caused a further car to ignite.
Both cars have been completely burnt out and a house has also been damaged as a result of the fires.
Chief Inspector Robert Murdie, Area Commander for South Belfast says:
"Local residents have been assisting in the process of identifying people that may be involved in setting fire to a number of cars in the Holyland/South Belfast area.
"Significant police resources have been deployed in the area with video capability and on the basis of intelligence received some of these locations are being reviewed to assist in the identification process. A witness has provided us with information that leads us to believe that the male involved has a distinctive limp.
"Items have also been seized that are linked to one of the incidents and the associated forensic analysis is currently being fast-tracked. There are serious risks associated with these incidents and it is extremely fortunate that no-one was killed or seriously injured this morning.
"We would ask residents to remain vigilant and to report any suspicious behaviour that they may witness immediately to police on 101. Alternatively information can be provided anonymously by contacting independent charity Crimestoppers on 0800 555 111."