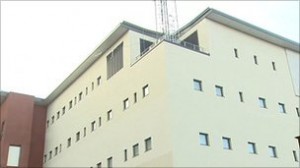 POLICE arrested a man yesterday on suspicion of fraud following a chase on foot.
The PSNI say that at around 1.00 pm on Monday, officers went to take a statement from an individual who had reported being the victim of a fraud.
"The victim provided a description of the man involved stating he was 6'6″ inches tall," said a spokesperson.
"At the scene, a man matching the description appeared. One of the Officers approached him and asked to speak to him. He hit the officer and began to run.
"He took off down Rushfield Avenue. The officer chased him on foot, through alleyways, along Sunnyside Street, Haypark Avenue and onto the Ormeau Road. During the chase, the 38 year old man threw bins and glass bottles at the officer.
"On the Ormeau Road, the man attempted to hijack a taxi. The officer arrested the man for attempted hijacking, assault on police, resisting police and suspicion of fraud by false representation.'
"The officer's right leg is badly cut and his left hand is very swollen."
The suspect was taken to Musgrave PSNI station for questioning.