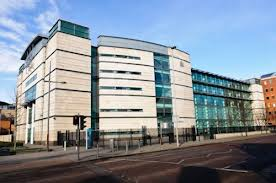 POLICE arrested a 20 year old male on Friday 26 September 2014, for possession of Class A drugs and possession of Class A Drugs with intent to supply.
The male is scheduled to appear before Belfast Magistrates' Court and as is normal procedure all charges will be reviewed by the Public Prosecution Service (PPS).
Detective Inspector Pete Mullan said: "The dealing of Class A controlled substances is something that police are actively tackling in South and East Belfast.
"We are fully aware of the public concern around this aspect and we are working with communities to act on any information that is provided.
"This arrest is evidence of that. We are committed to keeping communities safe."