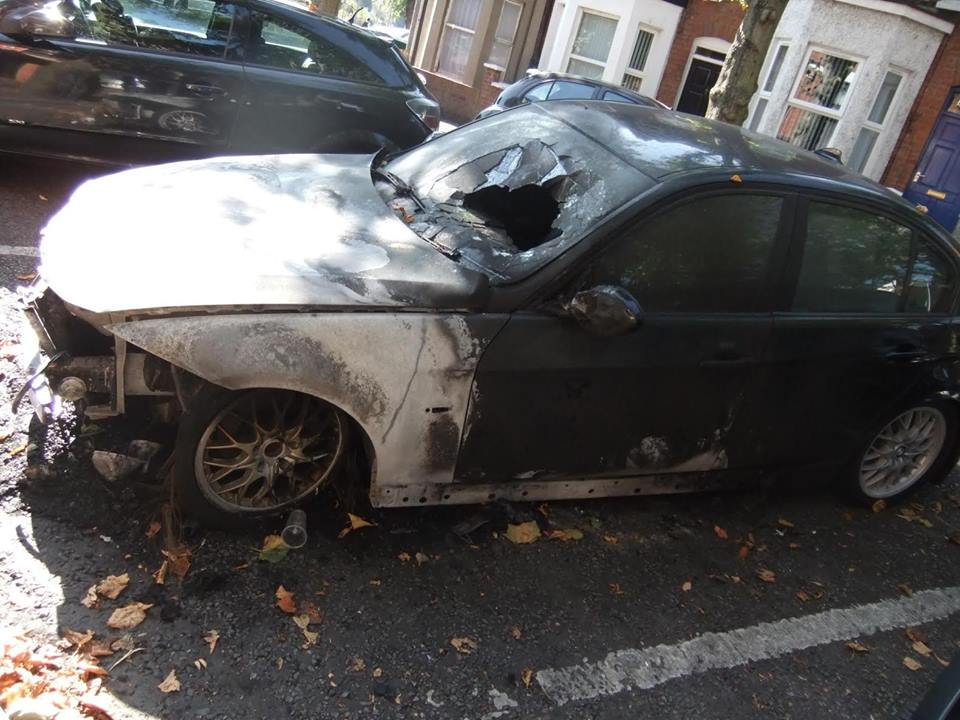 DETECTIVES are investigating after two more cars were torched overnight in south Belfast.
They were set on fire in the early hours of Wednesday in Delhi Street just off the Ormeau Road.
It is the latest in a spate of similar incidents in the Ormeau area since the weekend.
Six cars were burnt out in arson attacks between the early hours of Saturday and the early hours of Monday.
Three were targeted in two separate attacks in Cadogan Street and the others in Collingwood Avenue, Damascus Street and Delhi Street.
Two of those cars belonged to foreign nationals although police had ruled out a racist motive.
Local area PSNI commander Supt Darrin Jones said police were taking the incidents "extremely seriously".
"These further two incidents of arson are being treated extremely seriously by police. Over the course of last weekend, within the Holylands area, six cars were set on fire. A dedicated policing operation has been implemented to identify offenders and officers are being deployed with video capability.
"This is extremely reckless behaviour which poses a real risk to life. Streets in this area are very narrow and where a fire starts it has the potential to spread very rapidly.
"There has been a significant police presence within the Holyland area since 11th September, given the volume of activity that is often associated with the influx of students to the area.
"Indeed, since 11th September police have responded to 27 incidents involving students and made 40 referrals to universities.
"In the early hours of this morning (Wednesday 24 September) two 18 year old males were arrested in the Carmel Street area for burglary. Police are also patrolling with colleagues from Belfast City Council to tackle the issue of on-street drinking in the area.
"I would continue to appeal to anyone in the area who knows anything about these fires or who has seen anyone acting suspiciously to contact us in Lisburn Road Police Station on the non emergency number 101. Or, if someone would prefer to provide information without giving their details they can contact the independent charity Crimestoppers and speak to them anonymously on 0800 555 111."