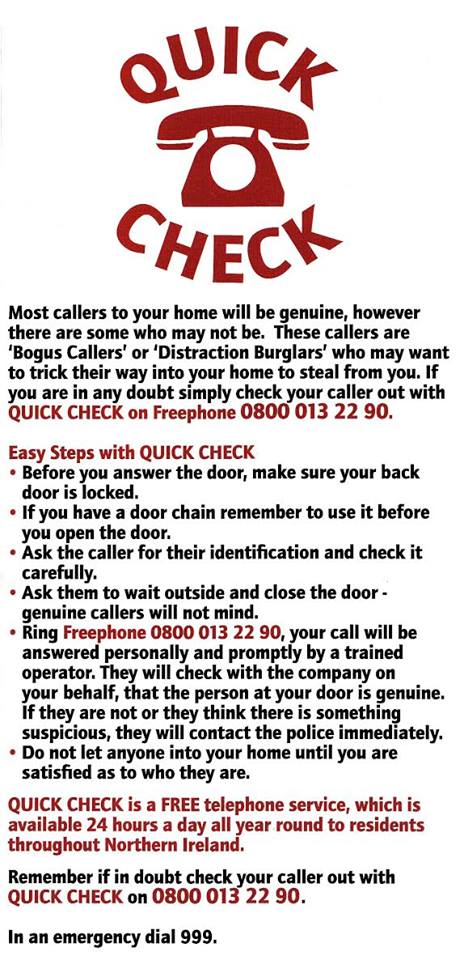 THE PSNI is advising the public to take steps to protect their homes against distraction burglaries.
It says it follows a number of reports of distraction burglary across Northern Ireland over the last few weeks.
A spokesperson said: "Police want to remind the public of steps they can take to protect their homes.
"Have a look at the poster above to see how you can use QuickCheck to verify the identity of callers to your home.
"The most important thing to remember is that you should never let anyone into your home until you are satisfied as to who they are.
"We recommend that you save the quickcheck number – 0800 013 22 90 – and our own non-emergency number – 101 – on your speed dial at home so that both are easily dialled if you need to make contact.
"We would also like you to spread the word about quickcheck with your neighbours and relatives."