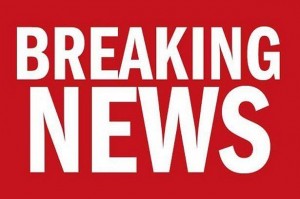 PARAMEDICS have treated over 50 children who were involved in a crash between a school bus and a car.
The accident happened on the Omagh Road, in Drumquin, Co Tyrone earlier this morning.
The bus was travelling from Castlederg to a high school in Omagh.
The Ambulance Service say 52 people were treated at the scene for injuries, but none of these were serious.
"The vast majority need to be checked because of their age," said NIAS spokesman John McPoland.
"Six children were treated for slightly more than minor injuries".
This included children who banged their heads off the bus windows, but said nobody went through any windows.
The children and the occupants of the car were taken to the South West Acute Hospital and Altnagelvin Hospital.
It is understood both the bus and the car ended up on their sides in a field.
The Omagh Road has been closed between the Segully Road junction and Drumrawan Road junction.
The bus involved in the crash was operated by Translink.
In a statement, the company said: "We can confirm that an incident has occurred involving an Ulsterbus carrying school pupils and a car on the Drumquin Road, County Tyrone, at approximately 8.20am.
"Emergency services were called to the scene and an investigation in under way."