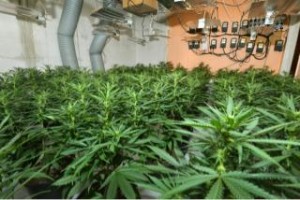 POLICE are jubilant after a cannabis factory with around £50,000 of plant was found yesterday.
Officers discovered the haul in a property at Mullanmore Road, Carrickmore, Co Tyrone.
During the planned raid, other drug-related paraphernalia was also found and have been seized for examination.
PSNI Inspector Robert McGowan said it was a "substantial factory".
"Evidence at the scene would suggest a very large number of plants, in addition to those found by police, may have been grown at that location and have since been harvested," he said
Police inquiries are continuing into the raid.