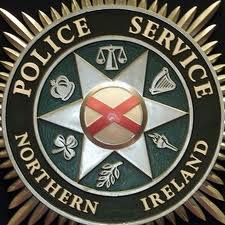 A three-man PSNI team is investigating sectarian assaults at the weekend during a junior football game. 
The attack was carried out on the Ballysillan Swifts under-16 football team which was playing against a Grosvenor Youth team at Whiterock Leisure Centre on Saturday.
Towards the end of the match an incident occurred in which a Ballysillan player was attacked by some of the opposing players.
A spectator wielding a hurley stick also joined in the attack and others became involved. With tensions high it was decided to abandon the game.
The Ballysillan team was attacked again inside the leisure centre and fighting continued into the car park.
They then faced a blockade that their cars would be attacked if they tried to leave. It was only the intervention of an adult team arriving on the scene which enabled the Ballysillan team to be able to leave safely.
DUP councillor Gareth McKee said: "My party colleagues and I have spoken to several Ballysillan Swifts coaches about this disgraceful attack and we are assisting them in every way that we can.
"The details of this incident are utterly appalling with repeated attacks on the team, a hurley bat used and a blockade of the car park.
"A number of Ballysillan players were injured and at least one required medical treatment for bruising injuries around an eye.
"We have spoken to the PSNI who have confirmed that they are treating this as a sectarian hate crime.
"The police have established an investigation team of three officers for this attack, with the intention of taking statements this evening.
"I have spoken to the Belfast City Council Director of Parks and Leisure who has confirmed that he is treating this as an urgent matter. We wish to ensure that all relevant video footage is provided to assist the police investigation, along with witness statements.
"Sport is a means of bringing our people and communities together in fair and respectful competition.
"Any incident such as this is hugely damaging to that cause and to community relations and must be treated with the utmost seriousness. There can be no excuse for this disgraceful sectarian attack.
"This will have been a terrifying experience for the Ballysillan team.
"We will be meeting with club officials, players and parents over the coming days. Ballysillan Swifts attracts players from a wide range of community backgrounds and the club is a positive asset for the entire community."