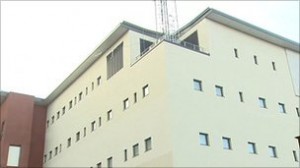 DETECTIVES from the PSNI's Organised Crime Branch have charged two men aged 31 and 32 with blackmail and belonging to or professing to belong to a proscribed organisation.
They are expected to appear before Belfast Magistrates Court this morning.
As is normal procedure all charges will be reviewed by the Public Prosecution Service.
Police have been working to tackle organised crime in South and East Belfast.
Over the course of the last ten months 120 searches have been conducted 38 arrests have been made, four individuals have been charged and 20 individuals reported to the Public Prosecution Service.
Over £50,000 cash has being seized and counterfeit goods with an estimated street value of £23,000. In terms of drug supply and distribution, since the start of April 2014, there have been 231 drug seizures, 188 people have been arrested in relation to drug offences and 87 of these individuals have been charged.
Commenting Chief Superintendent McCrum said: "Criminality can come in many different forms.
"Counterfeit goods, laundered fuel, extortion, fraud, drug dealing, violations of licenses associated with the provision of services such as taxis, or the sale of alcohol etc.
"Police are committed to keeping communities safe and we will continue to implement operations to tackle all the various type of organised crime that harm people."