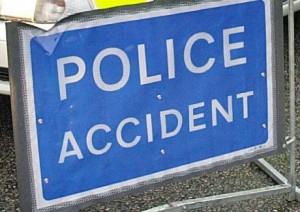 POLICE are currently at the scene of a fatal one vehicle crash this morning.
It happened in the Lisnaree Road area of Banbridge, Co Down.
A man in his 20's has died following the collision which took place shortly after 2am this morning.
The Lisnaree Road remains closed at this time as enquiries into the incident continue.
There are no further details at this time.
The death comes in the middle of a PSNI crackdown on drivers who speed, who do not wear their seat belts, use mobile phones while driving or drive whilst under the influence of drink or drugs.