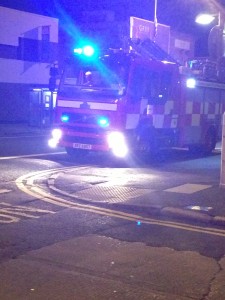 AN accidental fire damaged a number of homes and gardens and claimed the lives of two dogs after an oil tank caught alight.
Fire chiefs believe the blaze started after garden rubbish which had been burnt earlier in the day and left unattended re-ignited and set fire to a fence and then compromised the oil tank allowing.
The fire happened around 4 pm on Saturday and spread from one house to a next door house in Portadown's Ballyoran Park.
The fire destroyed one house and badly damaged two others.
No-one was injured in the fires but two dogs perished before they could be rescued.