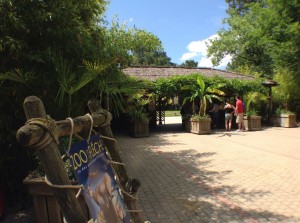 BY TIM HEDGLEY, GROUP TRAVEL EDITOR
FRANCE is blessed with some beautiful areas and the Loire Valley is no exception.
Sadly as people thunder down the AutoRoute's towards the southern parts of France they miss some really beautiful villages and towns.
I took some time out a couple of weeks ago to discover those amazing must see places to stay and eat in.
I travelled over to Roscoff with Brittany Ferries from Cork and headed down towards Le Mans, hung a right and I ended up in La Fleche. A quintessentially beautiful French town with an outstanding B&B hotel called Le vert Galant. (www.vghotel.com/en/hotel-la-fleche-france-le-vert-galant/)
This is a charming hotel located right in the center of La Fleche, a few yards away the main shopping area, don't worry nothing gets too busy here so don't be alarmed, its France after all. La Fleche is close to the motorway, and near to the towns of Le Mans, Angers, Sablé and Sarthe, and has superb TGV (High Speed Train) links too.
The hotel is classified with three stars but its French, so the quality is much higher. It was fully renovated in 2005 and fitted with 4 new bedrooms in 2012. It provides high quality accommodation; comfort and amenities, which I am sure, will exceed your expectations.
Boutique style bedrooms, beautifully appointed and very spacious too. Breakfast was a real superb, extensive range of local treats from the baker's oven and much more besides. The Hotel did not do an evening meal but hey your in France and there is always a plethora of places to visit. I found the inexpensive La Bisquine at 11 Rue Henri, just two minutes walk from the hotel.www.restaurant-labisquine72.com/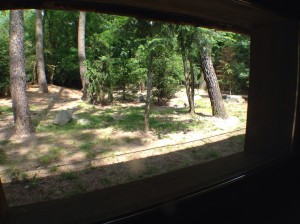 Good local fare at affordable prices and delicious too.
You can't shut the curtains here!
When in the area, you cannot and I mean cannot miss this opportunity. Just outside the town of La Fleche is the Zoo, but this is no ordinary Zoo. It boasts 1,200 animals: giraffes, hippos, lions, elephants, white tigers, koalas, and grizzly bears to name but a few. Now that is not that unusual for a Zoo but imagine the film, night at the museum add in a little Disney magic dust and a Zoo meet and greet experience all rolled into one.
Quite a few museums do sleepovers so it's not that extraordinary, but sleeping with the exhibits in a Zoo? That is amazing! And that is what you can do in La Fleche!
Located inside the Zoo are a number of perfectly reconstructed private hunting lodges, where the detail is exceptional and traditional carpentry practices have been used to recreate the lodges, as you would expect to find them.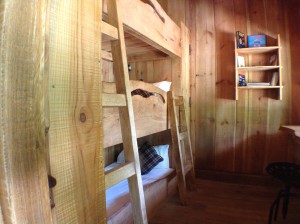 Just imagine taking your children to the Zoo and spending a wonderful day looking at the animals and then telling your children that you're going to leave via a special exit. Typing a special four digit code into a secret keypad and an amazing experience unfolds as the Jurassic Park type doors slide back to reveal a secret garden in the middle of the Zoo. The hidden area contains four private hunting lodges that no one else has access to.
IMG_2426IMG_2425IMG_2435Inside each lodge is a large living area with massive picture window, en-suite bathroom, children's bedroom with picture window and three bunk beds and a parent's bedroom. The lodges are themed to a particular part of the world, for example the lodge that I visited was themed on Alaska. Fur covered stools let you sit and gaze at the wildlife literally inches from your window. This provides you with a totally unique experience and clearly one to better any video game or phone app.
When you arrive in the Lodge everything is taken care of, for example your dinner is provided and stored in the fridge, breakfast is delivered during the night. But this is no ordinary food service, this is Michelin star food from the local Michelin starred restaurant! The picture windows in your room are solid plate glass and they have to be, because they look out on the animal enclosures, providing you with a unique experience where you are literally living with the animals.
Can you imagine jumping into your bed at night and looking out the window and seeing wild Alaskan wolves looking in at you, maybe its tigers or even lions?
It makes you question are you there for the animals or are they there for you? I don't believe you can experience this anywhere else in Europe and it's a must do! So impressed was I, I have booked the Polar bear hunting lodge which is due to open later on this year. Prices range from £100 per night for adults and from £60 per night for children, including a two-day zoo pass. This is a truly unique experience like no other and it will be one of those bucket list events that is a must for parents and children alike. Bookings are filling up fast, so be sure you book well in advance. After my nights sleep I headed for Bauge and its Chateau in which is hidden one of France's best kept treasures. Contained in an wood panelled room which has been untouched sine the 1500,s is the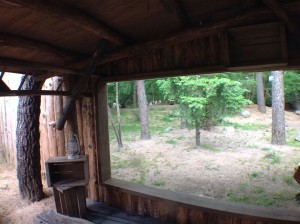 Here lies the fullest collection of medicines, herbs, potions and cures for diseases back to the 15th century. This room has been absolutely untouched for 400 years and is breath-taking. With mummified human fingers, this visit is sure to thrill and chill!(www.chateau-bauge.fr)
From the thrill of the pill to the most northerly château de la Loire. Chateau Le Lude, is a family home and an historic monument. Situated on the crossroad of Anjou and Touraine, between Le Mans and Tours, Le Lude is one of the last important historical castles in France, still inhabited by the same family for the last 260 years. The origins of the Château du Lude are found in the 10th century. Built on an outcrop on the banks of the Loir, it was well suited to defend the Anjou Kingdom. This stronghold, flanked by six towers, surrounded by deep moats completed by a defensive spur, played a strategic role during the Middle Ages, particularly during the Hundred Years war.
In 1427, on his way to join Joan of Arc at Orleans, the famous Gilles de Rais (Bluebeard) besieged the fortress which had been occupied by the English for many years. King Louis XI chamberlain, Jehan de Daillon, acquired the château in 1457. Under the reign of François I, his descendants employed various Italian artists and architects to convert the grim fortress into a comfortable and elegant residence. The lavishly sculptured facade is one of the purest examples of the Italian Renaissance in France. Both adults and children alike will be enchanted by its refined interiors, but also by the wonderful gardens, the stables and the dungeon!
Top Tip: Try not to miss the well-known garden festival on the first week-end of June! (www.lelude.com).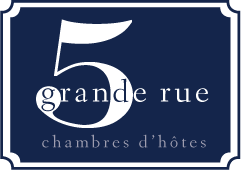 A REAL JEWEL
A real Jewel, if you read nothing else that I have written then please remember this web address and make sure you visits this jewel in the crown of places to visit in France. There are hundreds of words to describe this quintessentially French town house with the added bonus of perfection, skill, attention to detail, taste, décor, luxury, and decadence. I have travelled around the world and I have been lucky to do so, but when you come across a property like this you do not want to write about it.
Simply because you want to keep if for your self, and if this were a wife or husband it would be a keeper! Simon and Susan both had very interesting careers in the UK one in Finance and one in Motorsport, they decided it was time to jump of the fast moving world and take some "me time".
What they have achieved is without doubt the best B and B I have ever had the pleasure of staying in.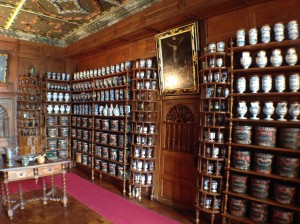 You know when you stay at someone else's home you feel a little uncomfortable, not in a bad way its because its just not your home and you don't have your things around you?
Well 5 Grande Rue is completely different, as soon as you drive into the courtyard you are met by either Susan or Simon and as soon as they welcome you, you immediately feel at home.
This five bedroomed French Townhouse has been lovingly and expertly restored to its original 19th century grandeur. Each room is decorated perfectly with skill and taste and comes with accompanying fine antiques. For the tech heads there is a wonderful and fast Wi-Fi network throughout the house, LCD television systems, and the most valuable collection of formula 1 pit passes I have ever seen, spanning the last 25 years. In relations to Simon's work in motorsport I'm not going to tell you what he did, as you will find that out when you visit. What I can say is Button, Hamilton and Alonso have all left their very personal mark in this amazing property.
Breakfast is not breakfast; it's a Continental smorgasbord of wonderfully creative dishes by the expert chef that is Susan. A four course evening meal is available for a mere €25.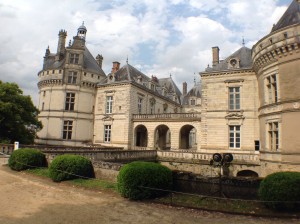 There are five bedrooms each with its own individual style and furnishing, ridiculously comfortable beds complemented with Egyptian Cotton Sheets and quality towels. Rooms available from 70 euros with En Suite facilities.
All rates are per room not per person its for the room, can you believe it. Breakfast is included together with secure parking and WiFi. A 4 course evening meal from 25 euros, 2 courses for 18 euros with reduced rates for children is available on request, but must be pre booked. Susan and Simon will do their best to accommodate any dietary requirements as well.
There are tea and coffee making facilities available for guest use on the first floor. The garden and terrace provide space to enjoy a meal, a drink, read a book or just enjoy the outside.
Our bedroom was simply magnificent, high thread count Egyptian cotton, a stupendously comfortable bed, superb shower room and WC. All wrapped up by two raconteurs with some incredible stories. Next time you're flying down the auto routes towards the south of France consider Le Lude and make sure you call into in this incredible B&B. You will never regret it.
5 Grance Rue's nearby attractions
Easy access to Le Mans, home of the world famous 24 hours Endurance race, MotoGp, biannual Classic Le Mans and its own dedicated museum is just thirty minutes away. The city also boasts a magnificent Cathedral, old town and market, all well worth visiting.
A short car journey takes you to the Zoo at La Fleche, which is also the home of the National Military Prytanée.
On the outskirts of La Flèche, you will find Lac de la Monnerie. This large and beautiful lake has a supervised, sandy beach for bathing, also offering sailing and wind-surfing opportunities.
The surrounding area has been attractively landscaped and is lovely for walking, cycling and picnics.
The region also boasts opportunities for golfers, cyclists and walkers, not forgetting the vineyards and orchards. So, whether you are looking for a stopover, a short stay or something longer we can give you a very warm welcome and a comfortable and relaxing stay from where you can explore this beautiful part of France.
Please do not forget this property it's a must. (www.5granderue.com)