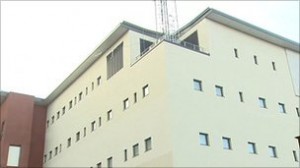 POLICE in south Belfast have charged a 22 year old man over a robbery and assault.
It follows an incident in the Upper Queen Street area on the afternoon of Saturday 30th August.
The man will appear at Belfast Magistrates' Court tomorrow morning for a first remand hearing.
The investigating officer, Constable Ferris said: "It was reported that at around 2pm an elderly woman had been pushed over in the street by a man and had her handbag stolen.
"Members of the public then pursued the suspect and detained him until police arrived to carry out an arrest a short time later.
"The woman, who is in her 80's, was taken to hospital to be treated for a fractured shoulder.
"The man remains in custody at this time.
"I would like to take this opportunity to thank the members of the public for their assistance in this matter and also to appeal to anyone who witnessed the incident to contact me on the non-emergency 101 number."