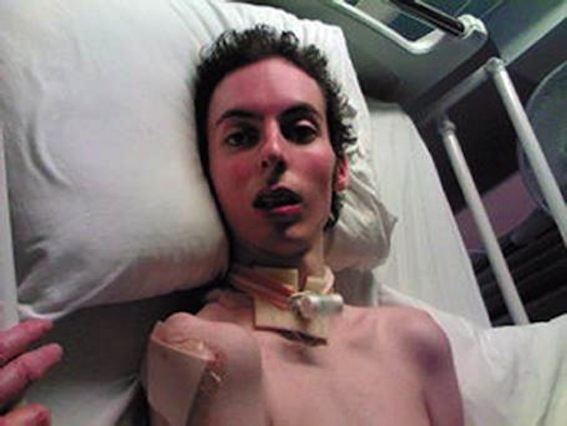 THE heartbroken mother of a young drug addict who died a year after taking a heroin substitute is to lay bare the grim reality of drug abuse when she speaks at a public meeting being held tonight.
The meeting, being hosted by the city's Policing and Community Safety Partnership in St Columb's Park House in Derry's Waterside at 7.30pm, will discuss the impact of drug use/abuse on families and communities.
The event will be open to members of the public and a number of support services will provide information stands at the venue.
At the meeting, a number of mothers who have lost loved ones as a result of drug related deaths will tell their heartbreaking stories in an attempt to raise awareness of drug use/abuse in the city.
Among the speakers will be Teresa Burke whose 22-year-old son, Kealan, overdosed on methadone
She believes graphic images and a hard hitting video documenting her son's struggle during the final few months of his life will act as a powerful deterrent.
Kealan, a second year computers student at the University of Ulster in Coleraine, began smoking cannabis at the age of 17.
He later received a police caution after being caught buying ecstacy and, by the age of 21 had become addicted to prescription drugs including diazepam.
He spent a year in a vegetative state after taking the heroin substitute, receiving round the clock care in a nursing home,.
He died a week after his 22nd birthday in February 2009.
Alderman Drew Thompson, PCSP chairperson, said the meeting would provide an opportunity to inform the wider community of the devastating impact substance misuse can potentially have on individuals and families.