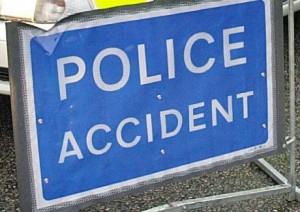 THE woman who died in a car crash last night has been named.
She was Heather Steele, 53, from Carrickfergus, Co Antrim.
Ms Steele was the 52nd person to die on the province's roads in the first seven months of this year – four short of the total for 2013 of 56 deaths.
She lost her life after two cars were involved in the smash on Carrick's Belfast Road shortly before 8 pm on Wednesday evening.
Two men were been taken to hospital following the crash, but their injuries are not believed to be life-threatening.
The Belfast Road, which had been closed while the PSNI examined the scene, has now been reopened.
Anyone who witnessed the crash is asked to ring police on the non-emergency 101 number.
At the start of this year, a television safety campaign called Road To Zero was launched to try and cut the carnage on the roads.
Supt David Moore said in January: "If everyone slowed down, did not drive after drinking or taking drugs, wore a seatbelt and drove with greater care and attention, then more people would live.
"It really is that simple."