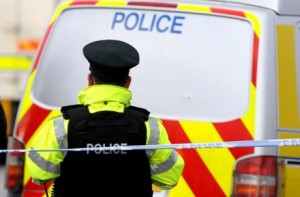 DETECTIVES are investigating after a driver took a fit when he was attacked during a suspected road rage incident.
The PSNI say the 34-year-old man was involved in a "verbal altercation" with a man driving a black Audi A4 in Coagh Street, Cookstown, Co Tyrone on Saturday.
Both men then got out of their cars in Orritor Street, where the Audi driver reportedly punched the victim, causing him to lose consciousness and then suffered a fit.
Paramedics attended the scene the man was taken to hospital for treatment.
Police were called to the area around 4.35 pm on Saturday.
However, the man who allegedly attacked the victim had left the scene before the emergency services arrived.
A spokeswoman said police want to hear from anyone who witnessed the assault or who can help to identify the Audi driver.
He was described as around 6ft 1in tall, and well-built with short, dark hair.
The suspect was wearing high-visibility trousers and a black fleece top.
Anyone who witnessed the assault and or has information about the incident is asked to ring the PSNI's non-emergency 101 number.