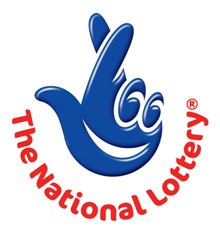 AN amazing Lotto jackpot prize of £304,603 has yet to be claimed from a ticket bought in Co Down.
National Lottery players are being urged to check and double-check their tickets for the chance to claim this life-changing prize.
The search is now on to find the owner of the winning ticket, bought in County Down, who matched all six main numbers in the Lotto draw on Wednesday 30 July, 2014.
The winning Lotto numbers on that date were 2, 5, 11, 22, 24 and 42.
The lucky ticket-holder has until Monday 26 January 2015 to claim their prize.
If no-one comes forward with the winning ticket before the prize claim deadline, then the prize money, plus all the interest it has generated, will go to the National Lottery Good Causes.
In Northern Ireland alone almost 20,000 projects have received grants across the arts, sports, heritage, charities, health, education and the environment, totalling an amazing £1 billion.
A National Lottery spokesperson said: "We're eager to find the mystery ticket-holder and unite them with their winnings – this amazing prize could really make a huge difference to somebody's life.
"We're urging everyone who bought a Lotto ticket in this area to check their old tickets again or look anywhere a missing ticket could be hiding.
"Try checking in the pockets of clothing, in wallets, bags and down the back of the sofa – someone out there could literally be sitting on a fortune!
"We have the champagne on ice and our fingers crossed that the lucky winner comes forward to claim their win."
To help jog Lotto players' memories about what was happening on or around 30 July, Cheryl Cole topped the UK singles chart at the time with Crazy Stupid Love, whilst Ed Sheeran was at the top of the album chart with X.
The Glasgow 2014 Common Wealth Games were also in full swing, with the Men's 400 Metres Final taking place at Hampden Park Stadium on the night of the draw.
Anyone who believes they have the winning ticket for any of the National Lottery draws within the 180-day deadline should call the National Lottery Line on 0845 910 0000.
Anyone concerned about lost or unchecked tickets may like to consider either setting up a National Lottery Subscription or playing online at www.national-lottery.co.uk. Numbers can be entered in advance and lucky winners are notified online if their numbers come up. For further information call 0845 912 5000 or visit www.national-lottery.co.uk.