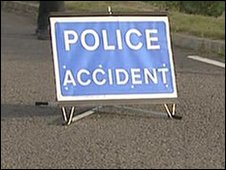 NORTHERN Ireland's roads claimed another victim this weekend and left three people injured, one seriously.
Police have revealed that an 18-year-old woman died following a road crash in Co Down.
The car the woman was driving and another car collided on the Portaferry Road in Newtownards.
The accident happened around 8.30 pm yesterday evening following a day of heavy rain.
A man driving the other car and his passenger were taken to hospital for injuries.
Their injuries are not believed to be life threatening.
Meanwhile, a woman in her 20s was seriously injured in another crash also on Sunday night.
Her car crashed on the Newbridge Road between Lisnaskea and Derrylin in Co Fermanagh around 8 pm.